We work so that every child in Missoula County is nourished by the experiences and supports they need to thrive in school and beyond.
Too many children are already behind on the first day of school. The experiences young children have from birth to five are critical, and in Missoula County, we know that not all children are getting what they need. We envision a Missoula County where all children have great early childhood years, so they arrive at school able to engage, eager to learn, and ready to thrive.
We're excited to be starting our second season of the Parent Leadership Training Institute soon. Learn more here.
The annual Kindergarten Entry Assessment provides data to support our youngest residents.
The Early Learning Fellows cohort meets several times a year, fostering connections and collaborations.
To reach these goals, we:
Build connections between organizations serving young children and families
Use data and knowledge about young children and families to make better decisions about our programs and services
Involve parents and caregivers in decision making at every level
Develop innovative solutions that remove barriers to change within our systems
---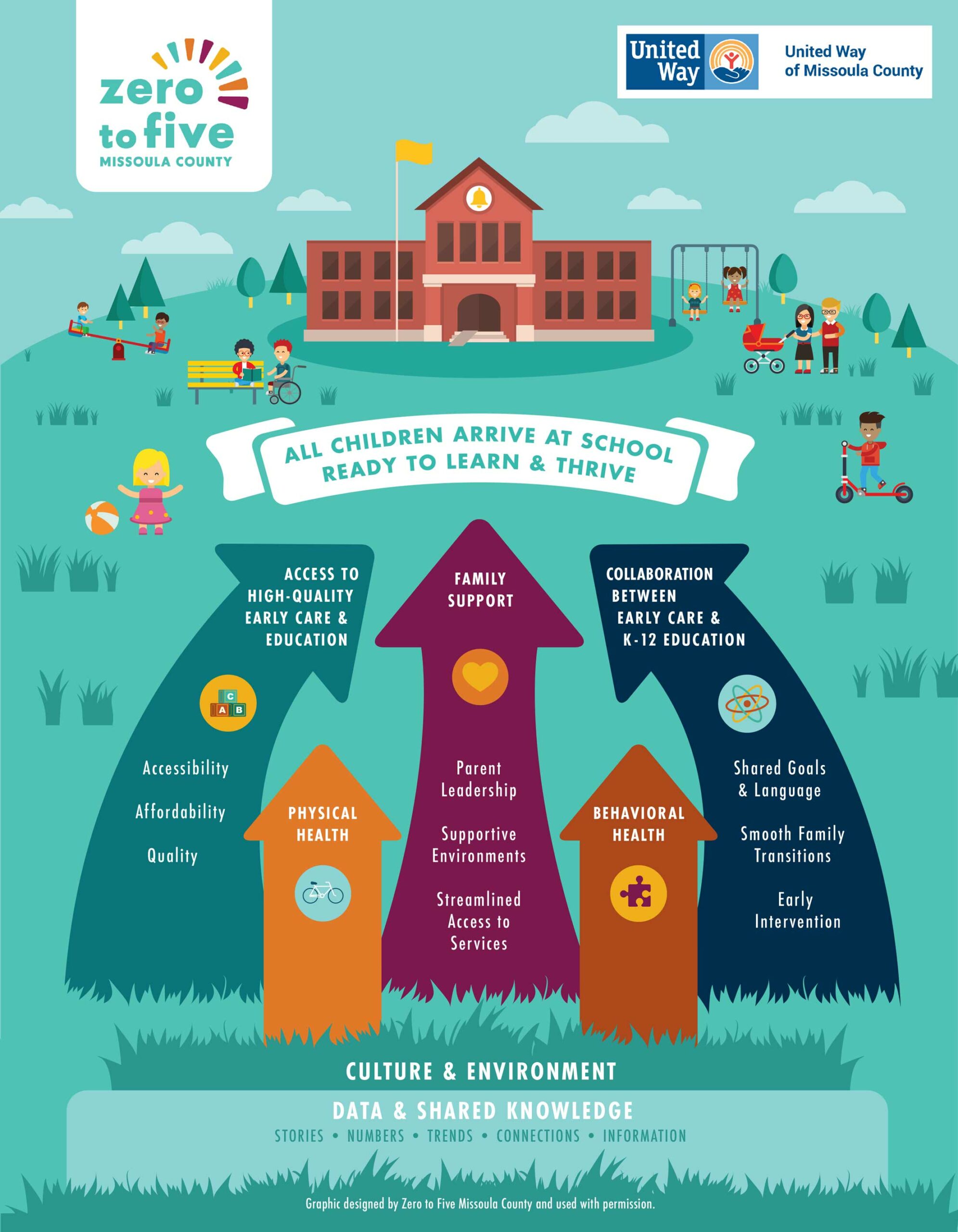 Connect with Zero to Five Missoula
Individuals and organizations interested in learning more about Zero to Five Missoula are invited to connect with us in the following ways:
Join our mailing list, and check out our past email newsletters (we usually send one out each month)
Zero to Five is a regional initiative with local collaborations based in each of the 15 counties of western Montana. Learn more about the regional strategy.
Headwaters Foundation has provided funding for our local collaboration and the regional initiative. Learn more about Headwaters Foundation.