United Way of Missoula County has teamed up with our community partner the Missoula County Office of Emergency Management to focus on reducing risk and catastrophic losses to resources and property on private land throughout Missoula County. This partnership provides homeowners the opportunity to reduce Home Ignition Zone vulnerabilities to wildfire through a cost-share program: Wildfire Ready Missoula. The homeowner pays the initial upfront cost of work, and is reimbursed for 50% of the total labor cost incurred.
Stats:
2019: 60 homeowners utilized the cost-share program
2020: 15 homeowners utilized the cost-share program, even during COVID-19
2021: 12 homeowners utilized the cost-share program (reduced number due to Covid-19)
Continued collaboration between public land agencies, county officials, private landowners, local business owners, and United Way of Missoula County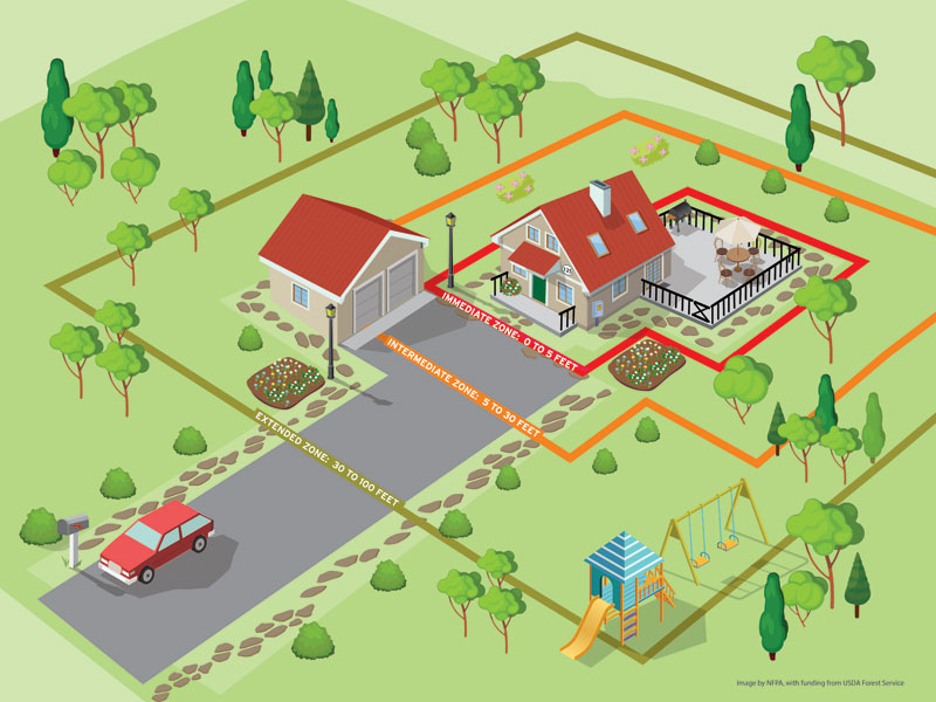 Program Steps
Receive a Free Wildfire Site Assessment. Call Missoula County Wildfire Preparedness Coordinator, Max Rebholz, at 406.258.3633 to schedule an assessment.
Agree to accomplish the recommended mitigation techniques, pay and sign a contract.
Licensed crew will perform mitigation work on your property.
Receive a final assessment once work is completed and receive 50% of your money back.
Homeowners are encouraged to maintain preparedness for future wildfire seasons.
The Wildfire Ready Missoula focuses on reducing the risk and catastrophic losses to resources and property on private land throughout Missoula County. Landowners are encouraged to be proactive to address hazardous fuel conditions on their property, reduce structure ignition potential within their home ignition zone and employ wildfire resilient principles to sustain a fire adapted home, property, and community. Priority for all project work shall be focused in the Immediate and Intermediate Zones first.
Find out more information about Wildfire Adapted Missoula County and wildfire resiliency, visit Wildfire Partners Missoula.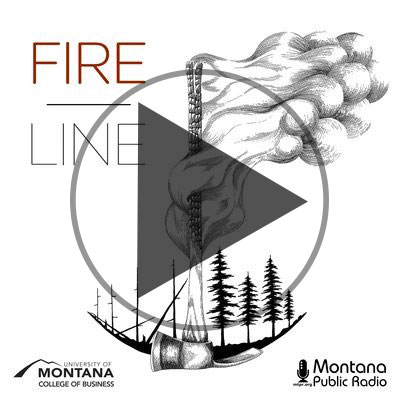 Fireline Podcast: Explore What Wildfire Means for the West, Our Planet and and our Way of Life
---
By just about every measure, wildfires are getting bigger, hotter and more devastating than we've ever seen before. But what all that fire means — and what to do about it — depends on who you ask.
Get a broader perspective on wildfires, our role in fueling and fighting them, and our reaction to them.
Fireline is a six-part series about what wildfire means for the West, our planet and our way of life. Listen now or subscribe wherever you get your podcasts.
Testimonials:
"Hello, I want to thank the HIZ team for creating this opportunity for land owners to be able to afford to be part of the fire prevention efforts in our state. Not only does our property look great, we are greatly relieved to have this fire mitigation work done. Every summer we live in fear of fires.
Having the general fire prevention work done, by thinning and taking out mistletoe and thick brush in Pattee Canyon, has also helped us feel less anxious. The interconnectedness of private lands with state and federal forest makes this effort essential for saving houses and lives.
The eight man/woman crew from the Conservation Core were amazing. These young people worked hard and were fast and efficient every day for five days. They were polite, informative, trustworthy, personable and fun to be around. We are grateful to them and for your efforts at United Way of Missoula." - Anonymous Homeowner
______________________________________________________________________________
"It has been a privilege to work with residents in Missoula County and provide them with a service that achieves ignition resistant communities. While land management agencies make steady progress towards restoring fire resilient landscapes, an equally, if not more important component, is ensuring homes and communities are prepared.
This program increases the chances of your home surviving an ember shower and provides safer opportunities for fire fighters when defending the home is possible. It is imperative that homeowner's educate themselves and take action towards reducing their home's ignition potential.
This program helps achieve that goal while alleviating the physical and financial burdens of performing the necessary work." - Max Rebholz, Missoula County Wildfire Preparedness Coordinator